Everyone loves video!
It's no secret today that video is the most engaging form of content worldwide. Our brains are trained to retain visual imagery way better than written content. Video brings together two crucial things that constantly take our attention – movement and noise.
These two combined together, and video content holds a definite advantage in getting a message out. We understand video and visual content better than a page that is filled with words.
According to research, an average viewer tends to remember 95% of a message when watched, and only 10% of the same message will be retained when read.
They say, a picture is worth a thousand words,' and in that regard, a video is priceless.' With the growth of social media, YouTube, and mobile devices, video is the king of content today.
But will any video do the trick?
No, it won't.
This juncture is where most video producers, advertisers, and brands make an error unknowingly, only to find out the after-effects later. The reality is that not every video is going to help you grow. Video marketing done wrong can negatively affect you, your brand, and your digital presence.
The last thing you want to see is that your video efforts result in negative growth, and the entire budget and time spent creating video content go to waste.
Thus, to answer this question – high-quality video content will allow you to leverage the video advantage.
So, what is high-quality video content?
Thanks to social media and the internet, today's video has many forms drifting away from stereotypical TV and film. Regardless of what form it comes in, everyone expects quality.
We are into 2021 now, and video content's progress in the last decade is significant. From HD quality (720p), now we see 4K and even 8K video content on the internet with streaming sites such as YouTube, allowing content creators to upload high-quality content.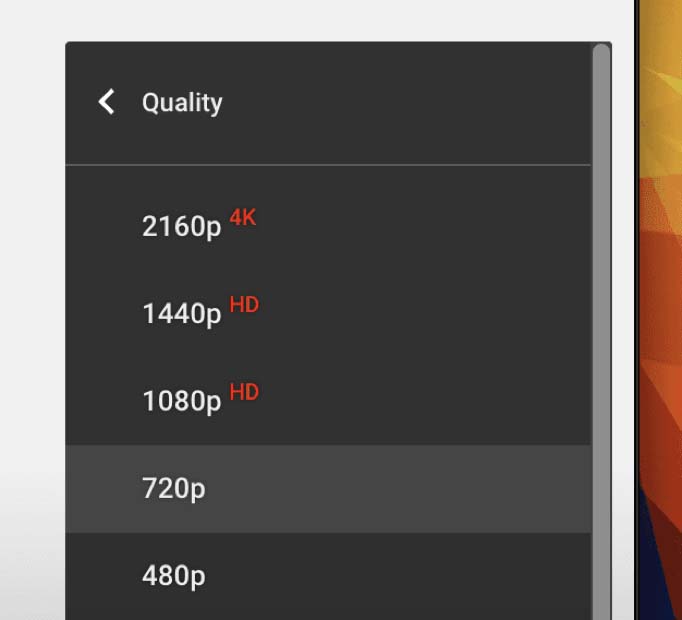 While the growth of internet speeds has also helped users get access to high-quality video, YouTube has also increased its quality levels because more and more people are demanding it.
When I mean high quality, it isn't necessarily about the quality toggle option that you will find at the bottom of the video. It also refers to the aspects that go into video production.
From the script, the scenes, the direction, and the overall composition – quality is a combination of all these 3.
The landscape of quality content has changed drastically. Two decades ago, the word quality video meant expensive cameras, elegant lighting, and famous icons in the filmmaking industry sitting behind the camera.
But thanks to technology, this has seen a massive change. Now quality video can be your smartphone or simply a DSLR camera.
While the demand for video content sees a dramatic increase, quality video stands as a check box that all video producers tick before sending the final product out.
The priority towards content has never been this important than the present. Here are 5 important reasons why video quality plays a crucial role in today's dynamics.
1 Low-Quality Video get Less Engagement
Today, at least 55% of the overall content consumed on the internet is video. There is a rat race even in a selected niche in such a market situation to get the most amount of views, comments, and engagement.
By publishing low-quality content, you don't necessarily go behind in the race, but you also get eliminated.
According to a survey conducted by Verizon Digital Media Services involving 1000 adults asking them about the quality videos, a whopping 85% of the respondents added that they expect a TV-like experience in every video they see on the internet.
The results meant that the expectation was to watch high-quality videos on streaming platforms and social media. The study also found the average watch time of a viewer fell by 77% when the quality of the video dropped.
There is a notion built that any video below the HD quality rating is unwatchable. Video producers and content creators need to dedicate their best efforts to ensure that what they send out clears these errors.
If not, the result will not be favorable by any means.
2 High-Quality videos to stand out!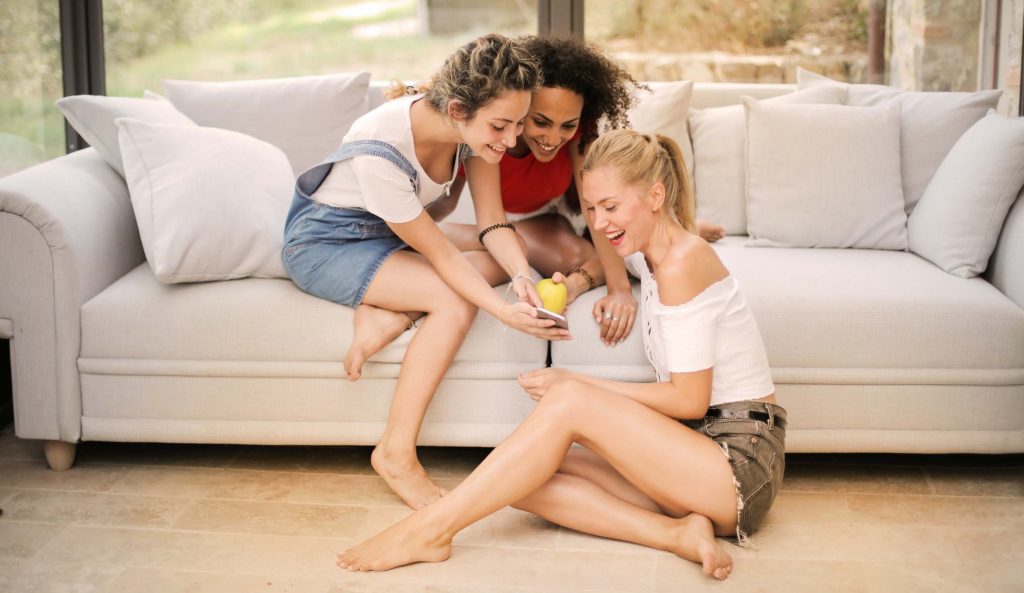 From the time you started to read this article to finish reading it entirely, YouTube will have nearly a billion hours of new video content. With demands for video content spiraling, standing out even in a niche has become challenging.
And even on social media, the competition to rank and build conversions increases by the day.
With video content generating 1,200% more shares than any other forms of content such as photos and posts on social media platforms such as Facebook and LinkedIn, 99% of the video marketers are on social to get a share of that percentage.
The recent changes to the Facebook algorithm in 2019 also provide priority for high-quality content. According to Hootsuite, the update prioritized high quality, original videos longer than 1 minute. The changes also focused on videos longer than 3 minutes.
So, making high-quality should be a mandatory option for any content creator if they intend to stand out in the sea of videos.
3 Great Video Improves Brand Image
We spoke about how visual content stays strong in the mind and is remembered 90% more than written.
Now, imagine the same way; what if the viewer remembers a low-quality video with distorted audio along with your branding? They will remember your brand and build a negative perception based on the quality of content you delivered.
A study from Brightcove provides proof for this, with 62% of consumers develop a negative perception of the brand when you publish a poor quality video.
60% of them won't even engage with the brand owing to this reason.
Because video engages with our emotions, it translates into being trustworthy, credible, and highly valued.
Publishing poor-quality video will only hurt your business, and one video can even reverse all the good you've done and the brand image you built.
4 High-Quality video ads are a killer!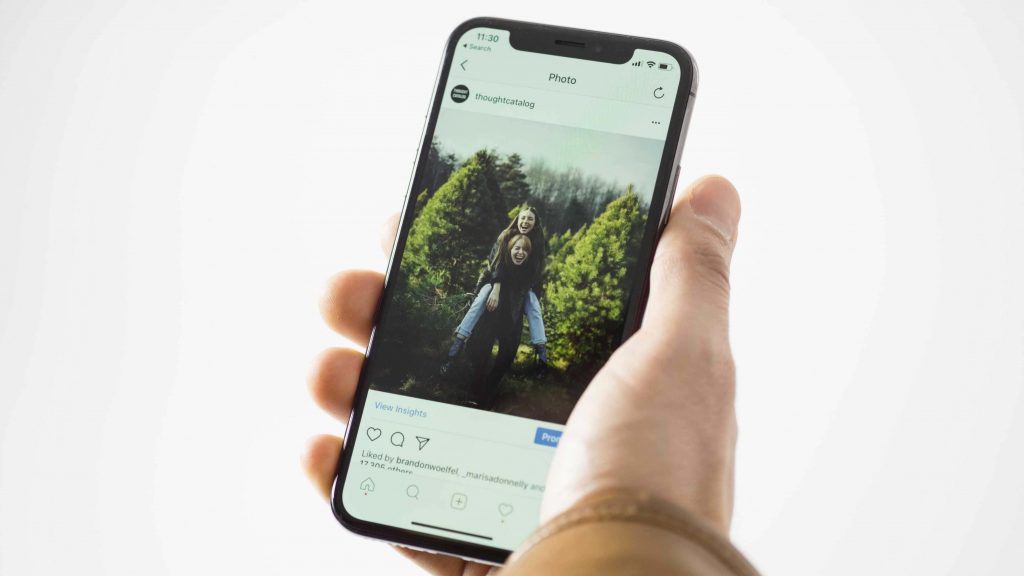 If you're in video marketing, video advertising is an area that you cannot forget. Video ads are an excellent way to spark interest in the customers and build a whole new base.
However, do all videos bring in results equally? Does quality matter in video marketing as well?
Aden Andrus of MarTech put this to test where he performed several video ad experiments before publishing the results.
It was a given that video ads were the clear winner when it comes to video vs. images. Still, Aden brought in another critical conclusion based on the video quality.
His experiment used basic low-quality slideshow-oriented videos (photos that transition) and a high-quality commercial-grade video for an A-B test.
The slideshow video didn't tend to last long. It was a bubble hype and faded away. But the action commercials that were of high quality outperformed every other form of video content, bringing in the highest level of ROI.
So the conclusion, video ads with high-quality content outperform the lower-quality ones in terms of ROI during the long run.
5 Video leaves a great impression!
If you're producing for a business or a brand, they will expect to build high-quality, converting leads that help their business case. By creating high-quality video content, viewers will create a powerful impression of your brand and enhance their association.
This powerful impression built around a handful of ideal customers will be far better than collecting a large number of irrelevant people who don't belong to the target audience.
How the video is structured, and the attributes inside the video help build the brand perception.
So, the quality video makes a quality impression.
How do you find quality footage?
Quality footage is where most businesses and agencies fall short. Because let's face it – quality content is costly. From the camera equipment, lighting, and the crew involved, there is a significant expense for production.
While there is a demand for quality content, most businesses don't have lucrative video budgets to spend on content of this nature. Client expectations will be to deliver high quality, but their budget is a bare minimum.
Enter stock footage.
As a fitting solution, Raw.film's stock footage libraries are waiting to be exploited by video producers to tick the quality guarantee.
Shot with only professional equipment, we provide quality stock footage at a fraction of a cost.
From collections such as product shoots to cinematic footage worldwide, Raw.film has it all.
For example, if you own a coffee shop and looking to create some high-definition video ads, the Raw.film's coffee collection can be an ideal starting place.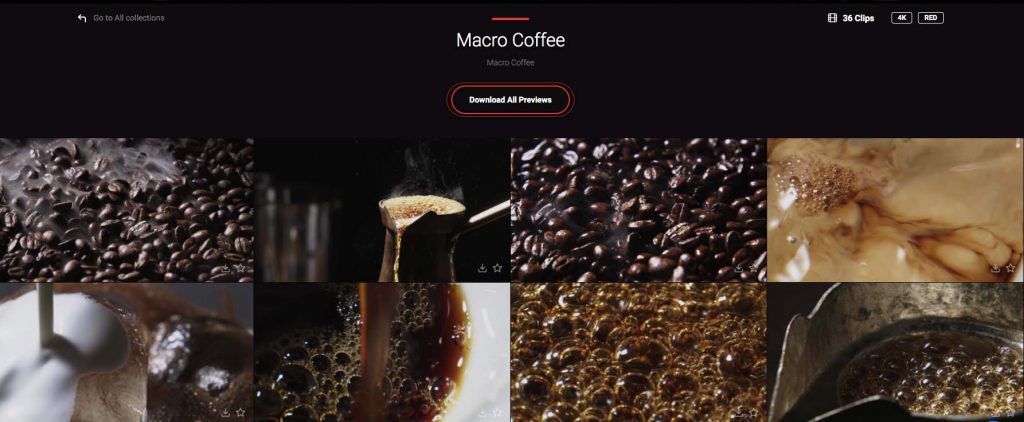 The rich video content, shot by Red Digital cameras, is ready to go for any of your videos.
Conclusion
It is undeniable –video content is king!
Video assets are extensions of your brand, company, and business. What you portray in the videos you create is a direct representation of what you represent.
Investing in video marketing is no longer optional but mandatory. But contrary to the popular belief that video content itself will do the trick in gaining mileage, the reality is that it won't.
Quality video is what will drive the conversions.
Today, video needs to be mandatorily high definition at the bare minimum. Based on the research, the customer's expectation is high definition content across every form of media they access – tv, social media, and video streaming.
So if you are using video to advertise, promote and amplify the business image, prioritize quality. Outsource the production duties to a service provider or look at the investment towards file footage, and the effort you make at this point will end up worthy and bring results in the long run.